Making a Long-Distance Relationship Work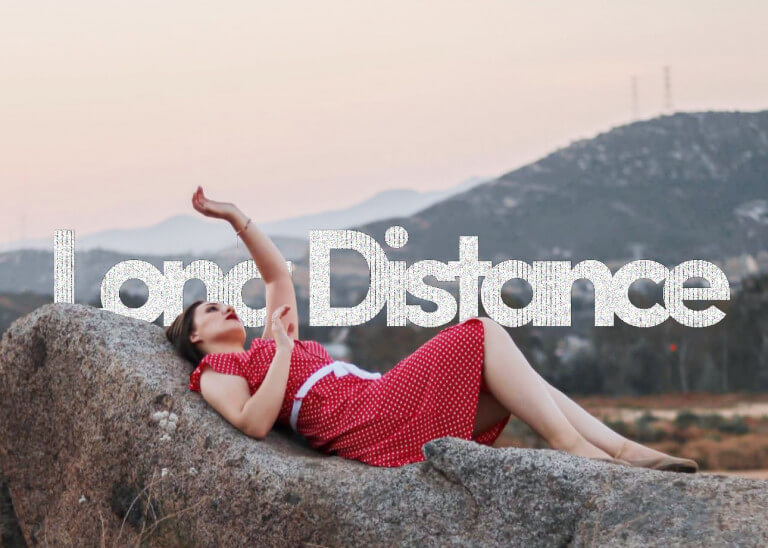 A long-distance relationship is a relationship in which you are apart for at least six months at a time. You are in completely different places, unable to see each other frequently and unable to live together due to the distance. It is a challenging situation to be in, but we've gathered some of the best tips so you can learn how to make a long-distance relationship work.
Do Long Distance Relationships Work?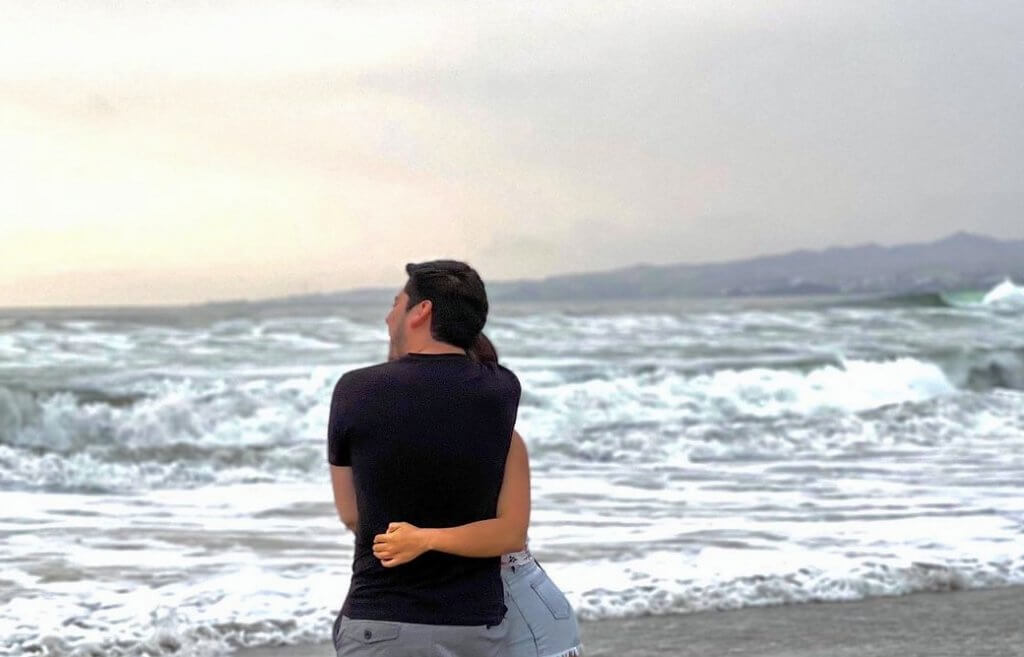 Long-distance relationships do work, but not for everybody. A long distance relationship can be difficult, and it takes the right kind of people to be able to survive it. Your relationship needs to be strong, built on trust, and both people need to have somewhat flexible schedules.
It's important to have the time to catch up with their partner for it to truly work. If you feel like your relationship is rocky or going through a rough phase, it may be difficult to go through a long-distance relationship because it will be difficult when there are arguments or important things that need to be discussed.
Those kinds of conversations are always better in person, but when you are in a long-distance relationship, you don't always have the luxury of being together when you need to have more difficult conversations.
Questions to Ask Yourself to Know if It's Worth It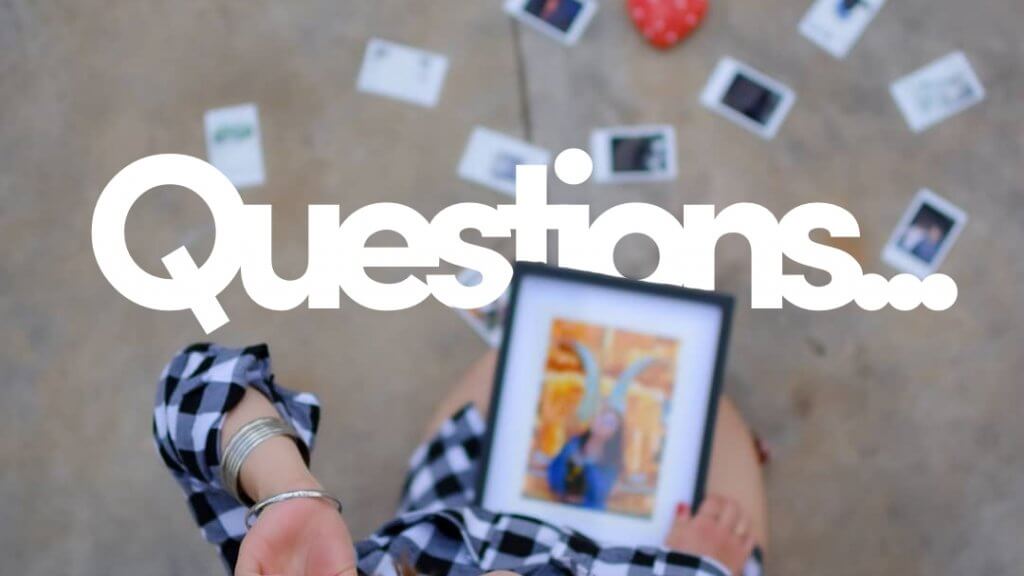 Before starting a long-distance relationship, you should ask yourself these 8 questions to see if it's even worth it to go through the trouble. Although some of the answers to these questions may make it seem like it's not a good idea to attempt a long-distance relationship, remember you can always change and adapt your relationship, if you're willing to, to make it work. So don't be afraid; simply be aware.
How long are you going to be apart for?
It's important to discuss how long you will be apart for so that you know what you're getting yourself into. Is it a short-term situation, or is it a long-term situation? You need to know the answers to these questions or at least discuss what would happen depending on what the situation turns out to be.
How long have you been in the relationship?
Sometimes, it's not worth putting yourself through the stress a long-distance relationship can cause, especially if you just started dating this person and you haven't known them for long.
It's important to analyze not only how long you've been in the relationship for but also how long you've known the person for, because if you've been friends with them for a long time, you already have a deeper connection formed with them, and you have better chances of making it.
Do you see a future with this person?
Because of how challenging long-distance relationships can be, why make it long distance if you don't see a future with that person? You also have to think about the sacrifices you will both have to make during this time, and if you don't see a future with them, you could save yourself the trouble and skip the long-distance relationship.
When will you see each other again?
You should have a slight, if not concrete, idea of when you will see each other. Plan a few months in advance. It's the best way to ensure that you will see each other without letting life get in the way and making you push it off.
If you're buying plane tickets or taking time off of work months in advance, there is a good chance that your long-distance relationship will work and is worth trying.
How often will you see each other?
Time and money play a huge factor in this decision. Depending on how far away you are, if plane travel is required, it takes lots of time to get to the other person, and it can also be more expensive to see them. Because of these factors, you may not be able to see each other as often as you would like to, so you need to consider this when making your decision.
Who will be making bigger sacrifices?
The person making bigger sacrifices will likely struggle a little bit more with the long-distance relationship. If that's going to be you, you need to prepare yourself for that, and if it's going to be the other person, you need to be ready to support them through it.
Do you trust each other?
Trust is a major component in a long-distance relationship. There has to be trust between the two of you for it to truly work. If there is no trust, or if they have broken your trust in the past, you need to be cautious of your decision.
What are your love languages?
There are five love languages: Physical touch, words of affirmation, gifts, quality time, and acts of service. Identifying your love language and your partner's is important because not all of them can be fulfilled when there is distance involved.
How to Make It Work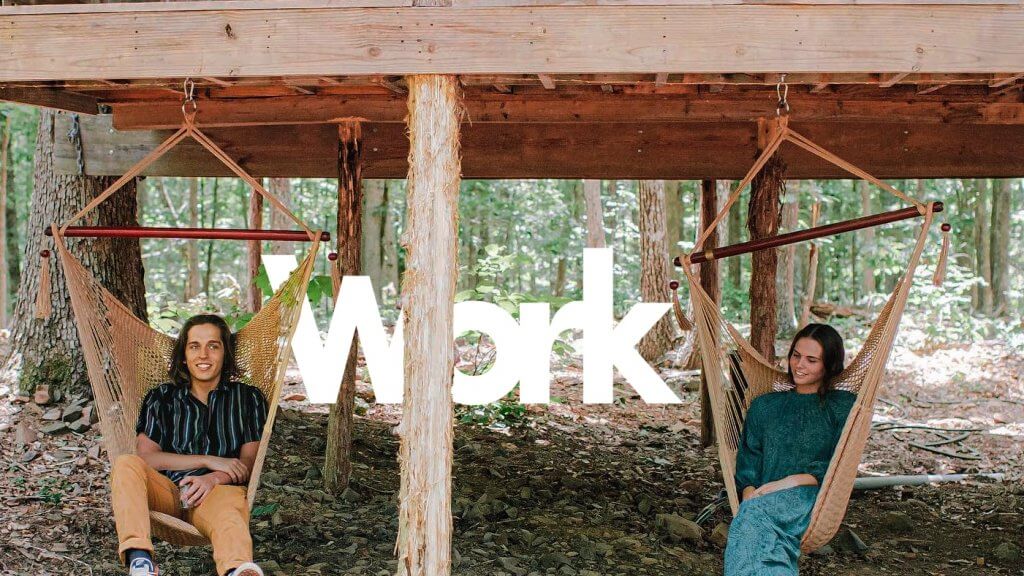 Here are 10 tips to keep in mind if you want your long-distance relationship to work.
Daily calls.
If not daily, regularly scheduled calls. Not everyone can schedule a daily call into their busy work day, but it's important that you talk on a regular basis. If possible, have set days or times that you will definitely call each other.
Send each other random gifts.
Surprise your special someone with a surprise gift every now and then. It doesn't have to be a grand gesture. Even the smallest gift will be appreciated. You could send them flowers or even have food from their favorite restaurant delivered. This will allow them to know you are thinking about them and that you miss them.
Constant texting.
This doesn't mean that you have to be glued to your phone texting them every second of the day, but you can have constant communication by periodically replying when you get the chance to. This is nice because it allows you to keep up with each other and know what's going on in both of your lives.
Be part of their new life.
Even though you're not there with them, you can still be part of their new life. Ask them to include you in things by keeping you in the loop, video chatting you for a moment when they're somewhere interesting so you can see, giving you a tour of their new workplace, etc. Also, continue to include them in your life.
Even if that means sending them a selfie at the grocery store you would always go to together, it's the simple things that will make them feel closer.
Determine when this period of long distance will be over.
It's very important for both people to know when this period of long distance will be over. It gives you both something to look forward to when it feels like there might not be an end to the long distance.
Set boundaries.
You need to talk about what you are and are not comfortable with while you will be long distance. It's important to address these kinds of things to avoid unnecessary arguments while you are apart. Make sure you communicate things you would be uncomfortable with and expectations you may have and ask your partner the same thing so you know how they feel about those things.
Find a way to hang out together despite the distance.
With today's technology, there are lots of ways you can hang out with each other despite the distance. You don't have to limit the time you spend together to video chats and phone calls. If you enjoy playing video games, for example, you could play something together, or there are platforms where you can watch the same movie or tv show simultaneously. Finding creative ways to spend time together will greatly benefit your relationship.
Remind them that you love them and value them.
No matter how obvious you think it is, make sure you tell your partner how much you love them and how important they are to you. When you're far away from your partner, it's easy to get in your head and think that they're starting to lose feelings for you or that they don't care about you if they don't talk to you a lot, and usually, that's not the case, and in reality, they're just busy. This is why telling your partner how much you love and value them often is important.
Learn how to confront issues despite the distance.
It is important to know how to discuss issues that may arise, despite the distance. If you don't discuss them when the problem is occurring and save that discussion for when you're together, a few things might happen.
The first thing is that it might not be as relevant anymore, but you still want to get it off your chest, the second thing is that you may continue to feel upset until you're able to address the issue, which could be for a long time, and the third thing is that when you finally get to see each other, instead of spending nice quality time together, you'll find yourself discussing the issue.
Try to find positive things about being long distance.
Although a long-distance relationship comes with many challenges and requires both people to be patient and understanding, there are positive things about a long-distance relationship. For example, the time you spend together will be valued more by both of you, making your relationship much stronger than it ever was. If you start to get discouraged, just remind yourself of those two things.
Things to Avoid in a Long Distance Relationship
If you want your long-distance relationship to work, you may have to learn how to manage certain behaviors and avoid doing certain things so that you can have a successful long-distance relationship. Below is a list of some of the things you should avoid.
One-word text messages.
You have to keep in mind that texting will be the most efficient way of communicating with them while you are long distance, so you really need to avoid a one-word text. These kinds of messages often lead the other person to wonder what they should even reply to; it doesn't help keep the conversation going and doesn't bring any value to the conversation.
Making assumptions.
The worst thing you can do in a long-distance relationship is to make assumptions when you don't know the full story or what is happening. For example, if your partner tells you that they're going to call you at a certain time, and they don't, you may want to assume that they're blowing you off, that they forgot to call you, which makes you feel like you're not important, or that they're with someone else.
In reality, it's probably none of the above, and something important came up, but because you made an assumption, now there is tension, and you might even have an argument about it. This is why it's best to avoid jumping to conclusions and asking about things you don't know so that you don't have to assume anything.
Getting hung up on insignificant arguments.
Sometimes when you argue with your partner, you'll notice that you get hung up on silly things that don't matter in the relationship's grand scheme.
Of course, you usually don't realize that you got hung up on something insignificant until after the fact, but when you're in a long-distance relationship, you need to be very aware during your arguments so that this doesn't happen. It's simply unnecessary, and you don't want to waste the time you have arguing.
Excessive jealousy.
You want to avoid excessive jealousy even if you're not in a long-distance relationship, but especially when you are. It's understandable that you can be jealous at times or experience insecurities within the relationship because of the distance. However, you need to be aware of how jealous you get and try to keep it at a minimum.
Trying to be controlling.
Along with watching how jealous you get, you should also make sure that you're not becoming controlling. It's easy to fall into controlling tendencies since you are far away, and you may not know everything that's going on.
Feeling in control will make you feel more secure in the relationship, and nothing can go wrong because you feel like you're in charge. However, this can very quickly turn into toxic behavior and negatively impact your relationship.
Overthinking.
It's incredibly easy to overthink every little thing when you are far away from the person you love. You're not sure what they're up to if they're really being honest with you. You have to be willing to simply trust them. This can lead to overthinking because you want to fill in the empty spaces in your mind.
The best way to do that is to make sure your communication is strong and keep each other in the loop. Whenever you have any doubts, just talk about it instead of torturing yourself by overthinking.
Being flaky.
Make sure if you commit to something, you do it. When you're in a long-distance relationship, it can be hard to find time to communicate with each other, but it's absolutely necessary that you do. Avoid being flaky when setting times you have to talk to each other so that the other person doesn't feel like you don't really care if you talk to them or not.
Remember, a long-distance relationship can be challenging but not impossible. You should be okay if you have a solid foundation for your relationship and trust each other.
Sometimes, you learn as you go with experience, and you may not know exactly how you're going to feel about certain things until you go through them. If you really care about this person and see a future with them, you should try to make it work.