What Is Hypno Phone Sex
Est. Reading Time: 16 Mins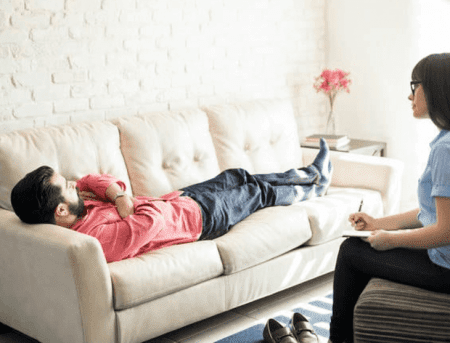 We all know what phone sex is, and if you take a guess at what the word "Hypno" means – you're probably right. Hypno means what it sounds like, hypnotism.
So Hypno Phone Sex is exactly what you are thinking – phone sex while hypnotized. But..how?
We wondered this also, so we did some research, read some interviews, and found that this is much more popular than we would have ever imagined.
All You Need to Know About Phone Sex and Being Hypnotized
The Origins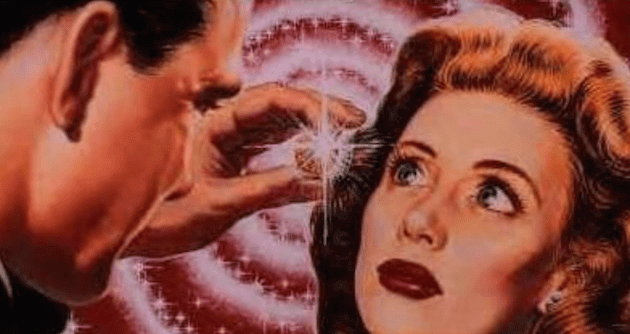 Also known as 'erotic hypnosis', there is not a set timeframe where we can pinpoint when it actually became a "thing", but some of the earliest mentions of it was from the book by Richard Bandler, Guide to Trance-formation, in 2008.
Hypno phone sex doesn't include hypnotherapy, nor therapeutic neurolinguistic programming, but an experienced, professional 'Domme' will be hypnotizing you.
What Happens During Hypno Phone Sex?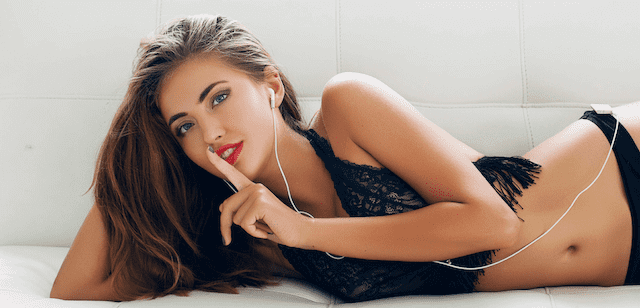 First and foremost, the caller needs to be open-minded, stress-free, and relaxed – otherwise, she/he may feel nothing and waste everyone's time. If the caller is submissive in his or her ego, they are benefiting from the erotic phone call the most.
Professional Dommes are able to place you under a well-rested trance, typically in a super private place as this is still considered a sexual act and deserves to be private.
Hypno phone sex is to release inhibitions and stress, to let go of things that hold you back thus increasing arousal, and allowing you to experience maximum pleasure which eventually will improve your sex life.
So, what does it feel like?
It shouldn't come as a surprise that during Hypno phone sex one can feel stress-free, super relaxed, and super aroused during a hypnotic session. You'll feel free of anything that was holding you back.
Don't worry, you aren't going to be so "out of it" that you have no clue what is going on, but you will feel as if the weight of the world has left and all that is left is your sexual desires.
Typical Sessions for Hypno Phone Sex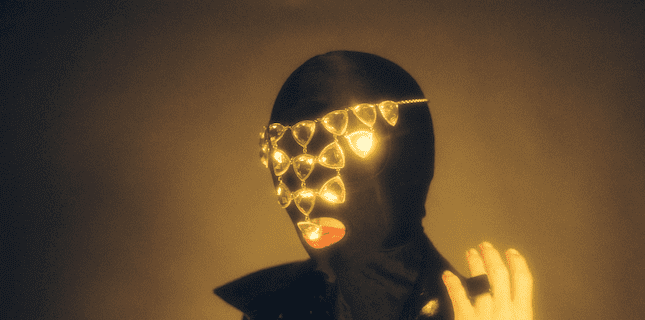 When you call in to speak with a professional Domme, there are quite a few sessions that you are able to partake in, while in a hypnotic state. You can take a look at what is offered before you undergo these sessions.
Fulfillment of fantasies– let go of anything that holds you back and makes you feel "strange" for feeling this way and fulfill your fantasies, right there over the phone, in a hypnotized state.
Age regression – if you like to pretend you're a "bad little girl" and you need to be spanked or reprimanded for your actions, your Domme will act like your "daddy" or "mommy" and treat you like that bad child you are. Some even like to pretend the opposite and that works well for this session too.
Gender reassignment – This session allows you to become a man if you're a woman, or a woman if you're a man, and experience the pleasures of being the opposite sex – literally. Being in a hypnotic state and feeling like the opposite sex has worked wonders for many people.
Feminization – This session is much like gender reassignment, except it's geared more towards men who want to dress up and be like women. Your Domme on the other end will treat you like the woman you want to be.
Erotic enslavement – This session is exactly what it sounds like, erotic enslavement. Being enslaved erotically, being submissive to your Domme.
Guided masturbation – Your Domme will guide you through masturbation, just the way you like it.
Giantess – Giantess phone sex is when the Domme makes you feel like less of a man, placing you in a tiny cage while telling you how "small" you are. She's literally larger than life during this session.
Mind reprogramming – This session consists of sexual reprogramming, interrogation, brainwashing, and even financial domination.
The servitude of superior goddess – This session is typically when the Domme acts as your superior Goddess and dominates over you, telling you exactly what to do and what not to do, almost as if she is your God, hence the "Goddess" in the session.
Tease and denial – All about teasing, playing games, and making them beg for more, the tease and denial session will leave you feeling nearly breathless.
Feet and stocking fetish – Just like it sounds, this session is all about shoes or boots, stockings, and anything that has to do with your obsession with feet.
How to Surrender During Hypno Phone Sex

It can be really hard to surrender to this type of phone sex, considering the thought of being hypnotized alone can scare many people. So, how can you prepare yourself and surrender to the hypnosis?
First, remind yourself that you are in a safe space. Being on the phone allows you the privacy to look, feel, act, dress, and portray yourself however you want.
You are in complete control of everything around you and if you feel like you need to leave or stop – you have that right. Not to mention, you're in the most comfortable place you could be – your home.
Tell your Domme how you feel, they know ways to de-stress before a session. Trust me, they've heard it all before.
Release your inhibitions, let go of your fears, and allow yourself to get aroused. You wouldn't have called in the first place if you didn't need this.
Benefits of Erotic Hypnosis

There are superb benefits to both our physical and our mental when we participate in this type of erotic fulfillment.
For our physical being, we free ourselves, relieve ourselves of stress, release serotonin which increases our mood, relieves anger, and so many other benefits within our mind and body.
Our soul is also affected by erotic hypnosis in the fact it frees us from our inner inhibitions, things that hold us back, and feeds our soul with a warm fuzzy feeling that will never be forgotten.
It's possible that these sessions may bring you and your partner closer together also, being that you can release any tensions between you two.
You're also able to push boundaries with one another, with their consent of course, which will allow you to be more submissive in other areas of your life, when needed, such as at work.
On the contrary, it will also boost your confidence in the long run, because you're able to learn just how to push boundaries when it is needed. You learn to let go of stress and things that just aren't as important as you once thought they were.
All of these benefits will come from repeated sessions where you are always releasing endorphins and consistently relieving stress. We don't recommend doing it too much, but every once in a while won't hurt.
Erotic Hypnosis Safety Tips and Rules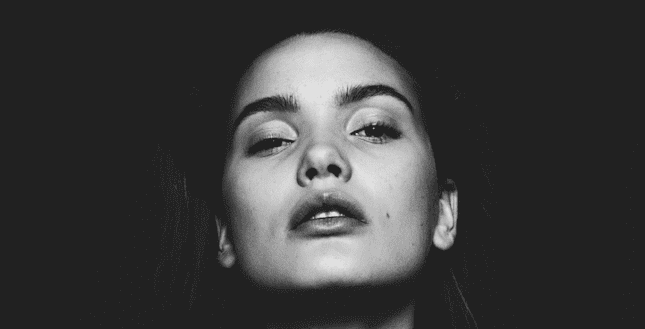 Much like everything else in the world, there are rules and regulations that must be followed. To keep the party under control, feeling their best, and then to keep everyone on the call safe, we all must abide by certain safety rules and tips when applicable.
Erotic hypnosis (Hypno phone sex) is not something that could hurt you of course, but there are precautions to take for both you and anyone involved so that you experience the best phone sex experience you've ever had.
Be sure that both you and the hypnoDOMME have negotiated agreements written out, looked over, signed, sealed and delivered. This means that anything and everything you are not comfortable with should be discussed beforehand and waivers need to be signed.
Air out any medical concerns before ever taking the call.
Use a "hypnosis script" that both parties have agreed to and have the subject read over it first, maybe even during the session.
If you are the one being hypnotized, know that you can emerge and break free of hypnosis at any time. You are not bound or being held captive.
Do some hypnosis sessions that are not of sexual nature before ever taking part in Hypno phone sex. This will allow you and your partner to see what a hypnotized state feels like.
Along with trying it out, do yourself a favor and do research on hypnosis and erotic hypnosis.
Be wary of any triggers or trigger words and let your hypnotist know about these triggers also, so they can be avoided.
Don't try this if you're undergoing tons of stress or major change in your life at the time of hypnosis. It's best to be fully, 100% happy and relaxed, and sober.
Have safe words – just in case. Using scripts as we stated before also help, in case you or the hypnotist just become to unaware or too "tranced" out
Always use positive language during the session and NEVER try to change the other person undergoing hypnosis.
Ready to Try?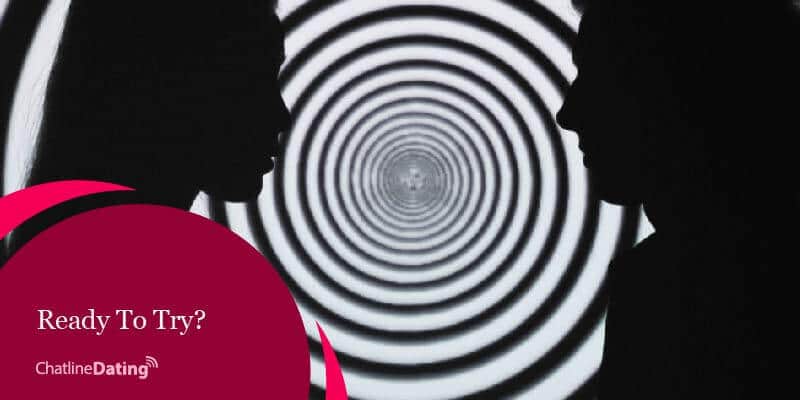 If you are adventurous, open-minded, have a sexual fetish in mind, and are ready to be hypnotized by a professional 'Domme', you are ready to try Hypno phone sex.
This professional, yet sexual session, will allow you to feel senses and reach heights of arousal that you've never reached, or knew you ever had for that matter.
It's an experience that you will never forget and provides much more than just releasing sexual tension, but allows you to mentally feel on top of the world as well.