Chat Line Advice and Safety Tips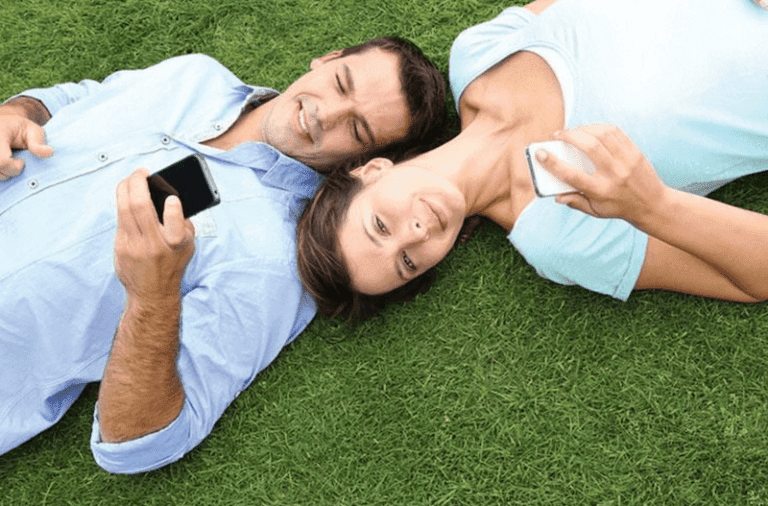 Unlike many moons ago where people had to go to social gatherings to meet potential suitors, the 21st century is no doubt the best time to be alive. It's without a doubt that one of the best gifts of our time is chat lines platforms. Imagine picking up your phone and chatting with a fellow single person with the same needs as yours without beating around the bush.
How great is that? That's one of many advantages of using modern chat lines. Another significant benefit of using the services of chat lines is that they offer free trials.
If you are a single person looking for romance or looking forward to spicing up your love life, you have no reason to maintain your single status now that you know about the magic that comes with chat lines.
Chat Lines as Friendship Hotspots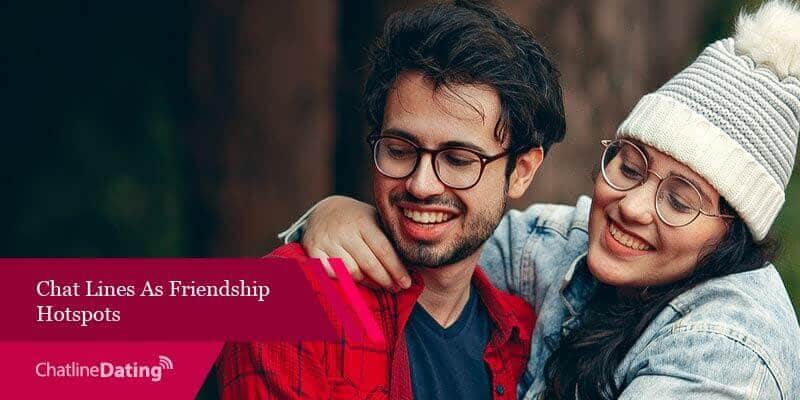 Chat lines are the best platforms for people who are after forming meaningful, lasting relationships beyond their usual circle. When correctly used, you can even find your dream spouse. The myth that socially awkward people use chat lines holds no weight at this day and age.
The truth is, a lot of successful people, including celebrities found the love of their life in chat lines. Numerous people don't like the idea of real-world dating because they fear that others may fake their love or interests for material reasons. To such people, chat lines are a haven where they get to meet people who know nothing about them
We cannot blame a person for wanting to chat with like-minded people anonymously because they have been taken advantage of before. As the saying goes, 'once bitten twice shy.' Betrayal from close people who we thought were down for us through thick and thin evokes ill feelings of bitterness.
A close friend or spouse betraying you for money or other material things may make you want to put them in a canvas full of rats, sew it, and throw the bag in a river. It's dark and extreme. Nobody wants to get to this level. It is for this reason chat lines work best for everyone.
You can't easily be a gold-digger's prey unless you put yourself in such a situation by running your mouth to strangers the very moment you start chatting with them. So, how do you start making friends on chat lines? Let's find out.
The Best Way to Make New Friends on Chat Lines
As earlier mentioned, chat lines not only help you make new friends, they also enable you to get a soul mate or a friend with benefits. So, how exactly do chat lines work?
What do you have to do to increase the chances of making new friends or meeting new people? It's simple. You have to look for ways to get someone's attention. Doing this requires a certain level of creativity and uniqueness.
The first thing you should do is record a catchy introduction that makes people want to hear more from you. When doing so, avoid vagueness at all cost. Say a "hello" or "hey sexy," and proceed with your message. Remember to come up with a catchy name like "Ms. Awesome" or anything that isn't mentioned by the average Joe.
Statistics show that chat line users are more likely to respond to users with unique names than the 'Jane' or 'James' kind of people. Nicknames also helps you to be anonymous when other users are sifting through profiles.
Never reveal your identity. Doing so will only result in bad news bears-It's a well-established fact that cases like kidnapping or stalking start by revealing your real identity to complete strangers.
The first rule of chat lines is that you should never mention your real names, where you work or your home address. Keep these details to yourself. The only time when you should disclose them is when you feel that someone has earned your trust.
Be Yourself
We were all created to be special and unique. Everyone has a spark of exclusiveness and that is what makes life beautiful. If we were all the same, life would be boring, and adventures would be meaningless. That said, it is imperative to be true to yourself before being true to the world.
Acknowledge who you are and take advantage of your strengths. Do not fake your voice or personality. In as much as it might work, it will only lead attracting chat line users that you are not comfortable around because they feel in love with a personality that is not yours.
Remember that you cannot fake your character forever, people will soon find out the real you and the situation might end up nastily. It's like adding salt to a nearly cured injury; it's unnecessary and painful at the same time.
Don't struggle to sound too sexy while recording your greeting. Speak with your regular voice to avoid unnecessary mishaps in case you meet or go out on a date with someone.
Furthermore, you can never keep up with a fake tone every day of the year, there will come a time when you will forget to do so, and you might be mistaken for a different person. Always use a friendly tone. Do not forget to be lively when mentioning a recent current event so that people will have an idea of when you recorded your message.
The second rule is honesty. Say what you are looking for. If you are interested in a long-term relationship, be clear. The same applies to when you are looking for a friend with benefits, a casual friend or a flirt partner to share your fetish and fantasies with.
Choose your words wisely. For instance, if you are looking for a friend with benefits, say something like, " Ms. Awesome here, after the recent polls, I've been looking for a tall Hispanic man who can occasionally leave my loins soaking wet without catching feelings."
This message makes it clear that the lady wants to have occasional sex with a tall Hispanic man without being in a relationship. If other chat line users looking for a spouse listen to this message, they automatically know that the lady is not their type. Doing this also helps other users avoid wasting more time calling to chat with you.
Practice and Strive for Perfection
Recording a personalized message is the most important part of using chat line services. The few minutes you get to introduce yourself speaks volumes about who you are, your preferences and your personality. It's downright ideal to describe your physique.
You can say something like, "I'm a short, charming Latino lady with a stunning personality and gorgeous curves." Make sure you mention your age or your age group and a general idea of where you live (e.g. the eastern side of New York or the northern part of California).
A good idea of coming up with the best message is writing it down and reciting it over and over until you get it right. Do not be anxious while doing so. Remember that other users are probably first timers who have to go through the same process.
Reflect on your genuine feelings while recording. If you are unsure about it, you can have a friend over and let them listen and criticize it. Keep your message short and exciting so that you leave other chat line users wanting more of you.
Take note that many chat lines have time limits for introduction messages. Having this in mind will enable you to squeeze catchy details to your message within a few seconds.
Do not be negative. Also, the rule of the thumb is to never talk about your previous relationship because such talks are a turnoff. Doing so rubs people the wrong way, and at the same time, it sends the wrong message about you. Chat line users are calling to have the time of their life.
They are not here to provide a leaning shoulder, and they definitely don't want to hear about your woes and misfortunes. Double check your words before recording your message. If you find yourself disclosing too much about your life, you might be repeating yourself.
You may also record your introduction message with background music that matches or complements the theme of the chat line you are using. Don't strain too much while recording your message; it's not a contest. Keep the vibe relaxed, be yourself and everything will perfectly fall in place.
Avoid Splurging on Chat Lines
When it comes to using chat line services, you might be tempted to subscribe to many chat lines. Doing this is not advisable at all. While using most chat lines, there will come a time when the free trial period ends, and you are required to purchase more talk time or credits.
It is crucial to utilize trial periods of as many chat lines as you can to get a feel of the one that is acceptable to you. Do not subscribe to a particular chat line before using the free minutes offered by a different chat line.
If you do so, you might find out that the next chat line is better than the one you subscribed to. In the end, you might find yourself spending a considerable amount of money to chat lines that you may never use.
Purchase chat line subscriptions when necessary. Do so when you feel that you like the reception of a particular chat line, when you want to chat with someone worthwhile or when you have a lot of unheard messages.
Keep in mind that these chat lines are many and the chances of coming across a better chat line are high. All in all, finding a suitable chat line is not rocket science, you will find a chat line of your choice sooner than you think; only then should you subscribe to its services.
Be Respectful to Other Users' Wishes
Just like you, other members will be clear about their tastes and preferences. If a chat line user states that he wants a beautiful African American woman between the ages of 25-30, do not bother wasting their time by getting in touch with them if you clearly know that you are a 40-year-old Caucasian woman.
Some users are quite specific. Others want a person with brown eyes, a tall person, someone with grey hair, or someone from a specific race. If you do not meet a chat line user's requirements, refrain from contacting them.
Other Chat Line Safety Tips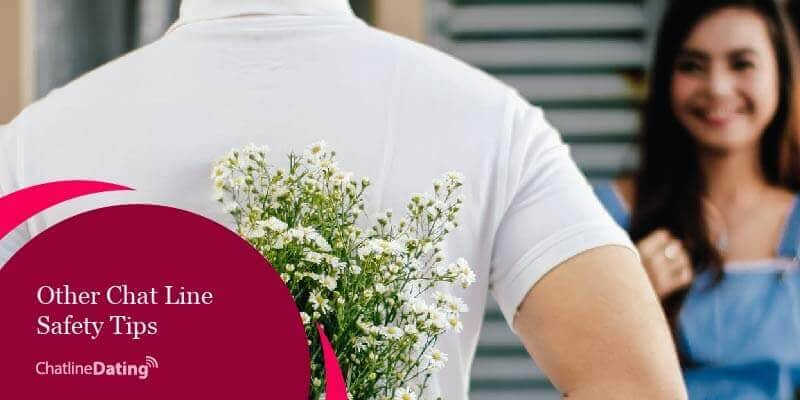 Other than not revealing your information, there are a couple of things that you should never do until you get to know the other user well. Let's check them out.
Meet in Public Places
When you have been talking with a specific user who arouses your fancy and your gut tells you it's time to meet with him or her, be cautious about the meeting place.
Arrange to meet in public places or well-lit areas. These places can be a bar, restaurant, coffee shop or a mall. Never agree to meet someone at their residence. You can take your relationship up a notch and meet in more private places after you have established trust in the other person.
Have a Date Buddy
Before going out on a date with a chat line user, ensure that a close friend or relative knows where you are going, who you are going to meet, and when he or she should expect you back.
Although doing this might sound a little awkward, letting someone close to you know what you are up to goes a long way in keeping you safe in case something happens.
Make Transport Arrangements
Ensure you have your way of getting to and from the agreed meeting place. Never get into a strangers car. Agree on a location you are both comfortable with and ensure that when your date ends, you both go on separate ways. Make use of a cab to get home if you drink alcohol during the date.
Maintain Your Boundaries
If you find that a chat line user is pressuring you to meet at their home or a place that you feel is insecure, boldly say NO and turn down the invitation. You should also not agree to offers that involve picking you up or dropping you off. Always trust your gut and put an end to relationships that don't feel safe. Never give in to the pressures of stepping out of your comfort zone.