What Are Women Looking for When They Call a Chat Line?
Est. Reading Time: 16 Mins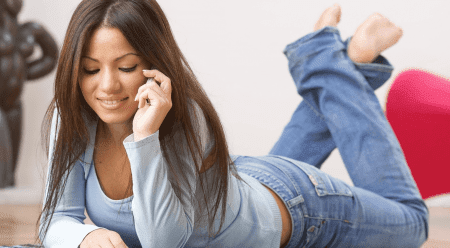 Today's dating can't be compared to the 1980s dating. Changes in outlook, perceptions, and behaviors of each generation have turned the tables. If those who passed on during the '90s would come back to life, they will be surprised to see people dancing to a different tune. I'm pretty sure they would like it-They wouldn't waste a single second and would immediately jump into the bandwagon.
Technological advancement has played a significant role in the changes seen today. It has given new meaning to flirting, love, romance and building serious relationships.
Today, chatting is among the easiest and the most straightforward means of communication. It is no longer viewed as a venue of exchanging pleasantries and wishing each other good luck.
Those who have had the privilege of using chat lines know their value. To them, chat lines are the geese that lay golden eggs. Those who haven't tried it out are missing out a great deal of fun.
However, this should not hold them back for they can catch up with fellow enlightened humans who use chat lines. After all, are we not all in the electronic age?
Without beating around the bush much longer, let's address the golden question, "what are women looking for when they call a chat line?" as sure as death, a lot of men, bisexuals and lesbians would give anything to know the formula of getting to a woman's heart through chat lines.
Your inquisitiveness has paid by attracting our attention, we equate it with you tossing a coin in the well, and what do you get? That's right; we are going to grant you one wish-which we assume are the answers to your questions- and present an informative article on all you need to know about what women are after in chat lines. Let's get started.
Why Do Women Use Chat Lines?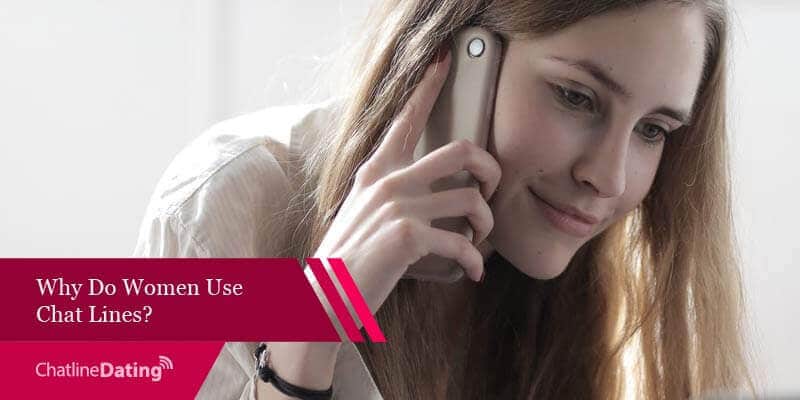 It is a common belief that men and women get into chat lines to look for fun and spend hours on the phone talking about sex. How correct is this perception? Are all people joining and making use of chat lines after sex or do they have other reasons for always using their hotlines to talk to strangers?
Finding the right answer to this million dollar question is both challenging and intriguing. For us to be as accurate as we can, we asked those who frequently use chat lines for their thoughts. Below are their genuine answers.
Women Enjoy Talking Dirty to Strangers
Unlike in the past where talking dirty was considered as immoral or loose behavior, today's mature or married women, as well as young girls, join chat lines in hopes of taking an adventurous path to the 'land of sexy.' There is no doubt that the modern woman does not shy away from expressing her feelings.
We discovered that young women, right from their teenage years, and older women enjoy being horny and downright dirty to strangers. As you well know, not all women are into the opposite sex.
These type of women find solace in chatting with their kind for they feel like they understand their gender better than the gents. A lot of women are addicts of dirty talk. You will be surprised to find out how many of them look forward to talking dirty after a long day of work.
To Kill Time
Today, many of us spend hours at our places of work and barely have personal time during weekdays. When the weekend finally arrives, the hype that comes with it leaves no option but to have some fun. What about single people?
What do they do since they have no spouses to go out with and get wild? You guessed it right. The answer narrows down to entertainment. While some wouldn't mind socializing, meeting with friends or going out on dates, others do.
These are the people who find these types of activities as monotonous or too dull. Such people opt to use chat lines. Most of them are hooked to chatting with strangers.
Women like to share sexy details of their lives with strangers from the other end of the line. It not only keeps their sex hormones in shape, but sexting also kills the boredom in their lives. If you ask them, they will affirm that the juice is definitely worth the squeeze.
Some Women Are After Serious Relationships
Wise people know that judging a book by its cover is one of the worst mistakes they can ever make in their lives. If you are the kind of person who puts all your eggs in the same basket, you know the dangers that come with this action.
We cannot assume that all women using chat line services are horny and want to jump into bed with strangers. With that said, we do acknowledge that there are women and men in chat lines looking for serious relationships. Not everybody is after a fling.
Women who want to settle down will look for love anywhere including in social sites. Contrary to common belief that online dating doesn't work, thousands of successful relationships started by a phone call.
Playing Pranks
In as much as online dating works, not everyone is out there to settle down. Some jokers will flirt and play the right cards, but they don't mean what they say. These are the types of people whose lies set pants on fire. If you are after genuine love, be careful and filter out the jokers. Falling in love with a prankster is the last thing you need.
Now that you know what women want in chat lines. How about we go to what they are looking for in men. Finding out the characteristics women are after in chat lines can be a bit tricky because women can be somewhat complicated.
However, having a clue of what they like or prefer can be a guide for fast hookups. Getting to know these essential characteristics can be your ticket to finding yourself a beautiful woman to settle down with. The following are some of the traits that women use to judge men or other women while having conversations through chat lines.
What Women Judge in Chat Lines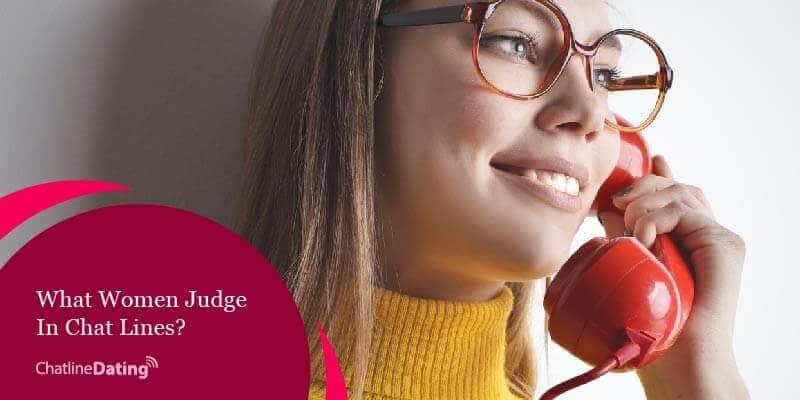 Confidence
Women find confident men to be sexy. Do you know that the tone of your voice can make other people know if you are shy or confident? Yes, you can be judged by how you sound during phone calls. Confidence in men makes women feel secure and relaxed.
Women hardly trust men who don't show confidence. Women tend to focus on the bigger picture, and they will know if your relationship will work out from the instant you initiate or have your first few conversations. Confident men assure women of stability in relationships. They know that a confident man can handle them through stressful times.
In as much as you might think that women want to make all the decisions, this is not always the case. They need your direction. They never want to guess how you are feeling or what you are into.
If you are confident in your conversations with women, they instantly get the feeling that you are worthy of their attention. If you think she is for keeps, get straight to the point and tell her what you want.
Funny Guys
One of the most accurate wise sayings is 'laughter is the best medicine.' Laughter has the ability to turn frowns into bright smiles. A good laugh can change an awful day into a superb one. Women are of the view that funny men have brighter personalities than men who are not funny.
In fact, studies suggest that women find funny guys to be more appealing than men who are physically fit. If you are the type of guy who breaks the ice in a light-hearted tone, the chances are high that you will arouse the interest of several women.
Isn't it great to be the one calling the shots? Having the opportunity of choosing one lady from a bunch of women is the same as receiving several acceptance letters from different universities and making a decision of which one you'd rather go to. Go ahead and put some humor in your cheesy pick-up lines. It charms ladies.
Mindfulness
Women love mindful men. Ask her how she is feeling or how her day was. Listen to her attentively. Be present and do not judge her. Women like non-judgmental men who offer solutions to their problems.
Even though there is a notion that women like 'bad boys,' they often opt to settle with the good guys. Be yourself and show concern and you might just get the girl of your dreams.
Play Hard to Get
You must have heard of the phrase 'easy come easy go.' Women are not the only ones who get to play the hard to get card; men can do it too. Make her curious. If she yearns more of you, she will come after you.
Women are known to be aggressive when chasing after the things they want until they get them. Don't be afraid to play hard to get. However, do not overdo it for she might give up and find another guy to settle down with.
Final Words.
Now that you are aware of what women want and what they are after, do not hesitate to put into practice the information you have gathered here while having kinky conversations the next time you are on a chat line. You will notice the difference. Thank us later.