Good Morning Texts for Him: Sweet and Sexy Messages That Will Work
Est. Reading Time: 15 Mins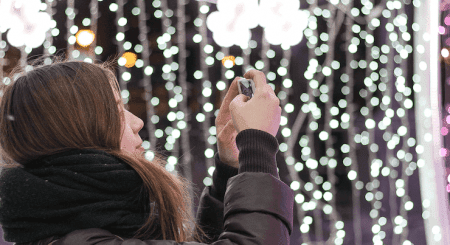 Men may not admit it much, but they love waking up to a nice good morning text from their girl or their date from the night before just as many women love waking up to one.
They just tend to like it at a slower pace typically, so instead of sending him 10 texts per day, one or two that get to the point quickly could really do the trick.
Whether you've been with him for one night or one decade, sweet and sexy text messages first thing in the morning could make his entire day, and don't you want to be the first thing he thinks about anyways?
If you can take that spot of his number one girl, it won't be long before you take the spot of his number one – period – if you play your cards right. Make his day sweet (and sexy) with these 20 suggestions for some good morning texts for him!
A sweet little tip: Even though it seems as if emojis are a 'girl thing' they're actually not. They help you convey what you truly mean behind a text because a lot of times, texts can sound like something totally opposite than what you are really trying to say.
Putting emojis into a text to him just gives the reader of the text a much better idea of the meaning behind what you are saying, with a lot less confusion.
10 Sweet Good Morning Texts for Him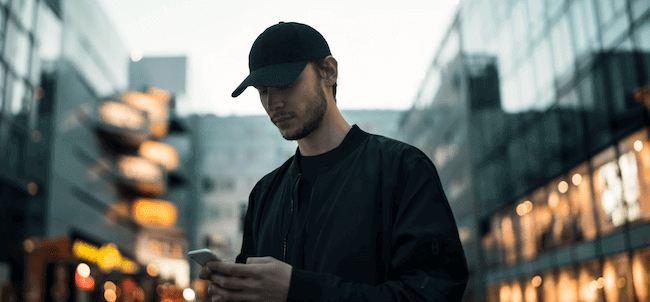 5 Text Messages for new couples
Good morning cutie! I had a really good time with you last night (or on our date), I can't wait until our next date.
Are you having a good morning? I was just thinking about you and wanted to see how you were doing. Text me when you get some time cutie!
Good morning, I'm not going to lie, I can't wait to get to the point where we can wake up in each others' arms. I feel like at least my morning would be so much better.
Hey sweetie, have I told you yet that you're literally the first thing I think about in the morning? That's why I'm texting you now, I just can't stop thinking about you and how much fun we have together.
Have a great morning at work sweetie, you deserve for every day to be a good day as you happy as you make me!
5 Text messages for couples with some time under their belt
Good morning baby, I just wanted to tell you that I love you and I really hope you have an amazing day at work! Can't wait till you get home and we get to see each other again. I already miss you.
Hey love, I really wish we could wake up next to each other in the mornings, I don't know how much longer I can do it without you there with me baby.
Hello gorgeous, are you having a good morning? I am because all I'm doing is thinking about you. I love you.
Good morning sexy, if you have time, maybe we could get in some time together before you go to work? I'd love to see you before we have to spend the whole day apart.
I love you more than words itself baby, good morning and have an amazing day at work today! I hope to see you afterward!
10 Sexy Good Morning Texts for Him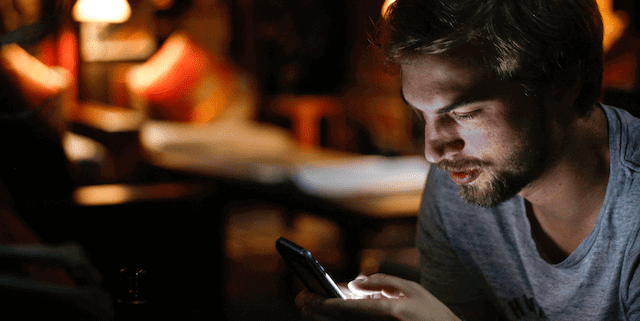 If you're still playing it cool
1. Hey there hot stuff! I hope you're having a good morning, text me if you want to hang out again soon
2. Good morning sweetie, I wish I could have woken up in your arms this morning instead of alone. But hey, we could change that soon
3. Hello and good morning sexy .. are you up yet thinking of me? And are you out of bed yet?
4. Please let me know when you get this text this morning, I want to be the first thing you think about when you wake up, for various reasons
5. Good morning babe, did you sleep well after our night last night? I know I did and I woke up pretty damn happy too.
If you want him to know you mean business
6. Good morning my big, strong man. Too bad you didn't wake up next to me this morning, we could have taken care of that "morning woodwork" you said you always have to take care of in the morning.
7. Good morning sexy, Wow I could barely sleep last night because I was dreaming of you and, well, I can show you what the rest was about tonight after you get off of work if you want.
8. Hey sexy, I just can't stop thinking about you this morning so I had to text you and see what you are doing today and if it included me.
9. Have a good morning baby, I'd love to see you tonight because I'm already missing you and might have to take care of that this morning if I can't see you tonight.
10. Good morning, you put me to sleep last night and I slept like a baby. Wanna meet up again up tonight and put me to sleep again?.
What a Sweet Good Morning Text Really Means to Him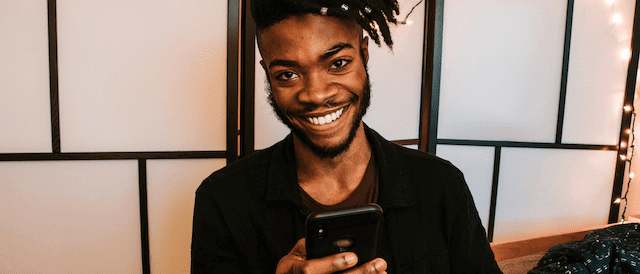 Women aren't the only ones who want to wake up and read something sweet and sensual, letting him know he's the apple of someone's eye, the first thing they want to do… I mean, talk to, in the morning.
Plus, we all know men wake up with a woody in the mornings, their emotions and feelings are raw and at an all-time high as soon as they're "up" – and in more ways than one. Sending him a sexy text while he's still hard could also send him into a full-on masturbation sesh.
It's not only in "that head" they start to yearn for you, but also in their minds will they start to feel closer to you.
They'll start to see just how much you do care about them which could make them reciprocate the same type of actions in return, and they'll start shooting those sweet, sultry texts back at ya'.
Tips and Suggestions on Sending a Good Text for the Morning for Him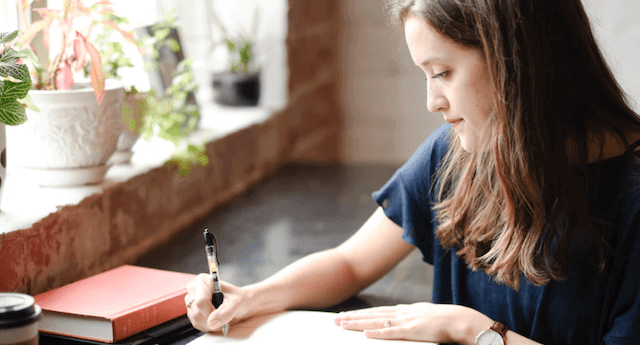 1. Always use positive words, never act like a negative nancy. Don't nag either, or remind him of something he didn't do. Encouraging words like "really like" or "had fun" coupled with a direct "you", showing you had fun with him and really liked it, is super straight and to the point, no confusion in how you feel. But not being too suffocating either.
2. Cater to the morning, meaning, know what's going on that morning for him specifically before texting and use your words to either play on that or use your words wisely. You wouldn't want to text him saying that "he's to die for" and he's attending his grandmother's funeral that day.
3. Use the right emoji or "smiley faces", whether you use actual emojis or you add in smiley faces with a semicolon and half of the parenthesis like this: 😉 always use the right one for what you're saying. Here's why.
"Hey, hun you need to come to see me this morning" vs. "Hey, hun you need to come to see me this morning 🙁 " conveys two totally different messages to the reader. The first sentence with the wink emoji could be taken sexually and playfully, while the second sentence with the sad face could mean depression and that something's wrong.
4. Short, sweet, and to the point, never send a man 20 texts a day unless you want him to think you're just a little bit nuts. Even my girlfriends that send me 5 or 6 texts before I ever say anything to them I look at sideways, don't be that girl.
While you shouldn't send paragraphs after paragraphs of text at once, please don't be the person that sends one word per text either, even if you're only saying four words.
Just.
Don't.
Do.
5. Remember, this is the very first thing he sees in the morning, and you know when you wake up in the morning your senses are 100% wide awake and wide open, it's almost like you can feel, smell, hear, and see better in the morning and maybe that's because it's our "prime time" of the day. Our body is just waking up and it's fresh.
So, if you're the first thing he is thinking about because he's reading your text, you could do things to that boy's mind that he didn't even know could happen. Subliminally, with you being the first thought in his head, this will cause every other part of his body to want you too.
Something Good About Texts in the Morning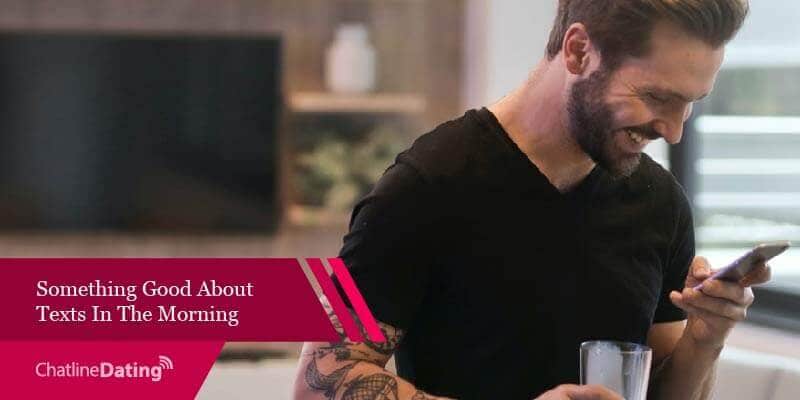 There's just something about the morning that makes it the prime time for everything. The best sex is in the morning, the best time to eat is in the morning, and the best time to make someone's day by texting them something sweet is in the morning.
You don't have to be overbearing or cheesy to catch his attention, just show him a little bit of a preview and make him want to come and watch the whole movie that night.