Top 10 Advantages of Chat Lines Over Dating Apps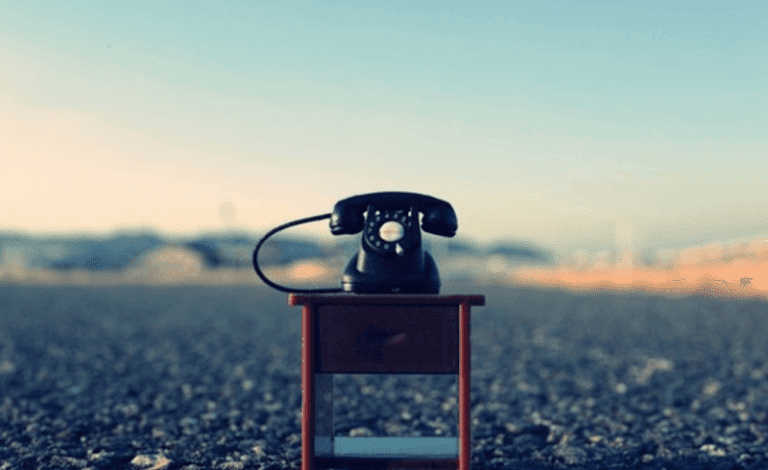 Finding a date or long-term romance has indeed gone a long way. Gone are the days when you would literally make efforts to find a date or a partner and go through so much trouble in the process.
In this modern age and time, technology has made dating easier, faster and more convenient especially for very busy individuals and for those who don't want to go through the rigorous steps of asking someone out.
Times have changed along with the evolution of technology. Finding a date or a partner is now more practical and "digital" as they say. After all, we live in a digital age where everything is just right at the tip of our fingertips from researching to grocery shopping all the way to meeting new people and scoring a date.
The most practical and straightforward way to meet new people is through the chat lines. If you are into online dating apps, you would be surprised to find chat line dating as a safer, more advanced and a more innovative dating solution.
Here are the top 10 advantages of using chat lines compared to conventional dating apps.
Chat Lines Offer Direct and Instant Connections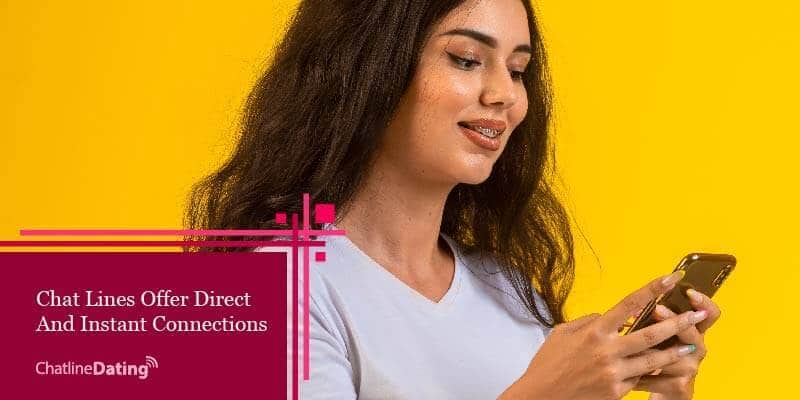 The most important thing that sets chat lines apart from other dating apps is that they offer direct and instant connections. Through chat lines, you can instantly get connected with thousands of other singles near your area and get to talk to them privately right away.
Chat lines are also powered by simple, fast, and straightforward technology which makes meeting people faster and more efficient. Just by dialing the chat line number, you can instantly get connected and you can get straight to talking and phone dating.
Secure and Private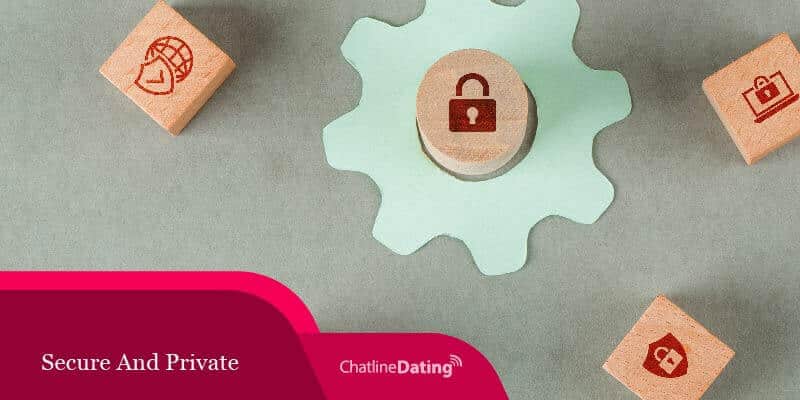 When using the chat lines, you can maintain your privacy and anonymity. There is no need to provide personal information, picture, and other details. There are no identity checks and no commitment to opt for paid services. Your phone number will remain unknown and unidentified.
You are not even required to give your credit details to get started. So if you want to keep your privacy, chat lines can offer you the best deal.
Are you trying to protect your identity while looking for a date? Chat lines can offer you the ideal solution to that. When using the chat lines, you can talk to anyone that you find interesting and alluring enough. You can have a private phone date wherein you are free to engage in all sorts of conversations and even get a little naughty.
Once you hung up, you won't leave a trace. This means that you can talk about anything and even try to get intimate and no one would know it was you.
Chat Lines Reveal a Person's Character Rather Than Physical Attributes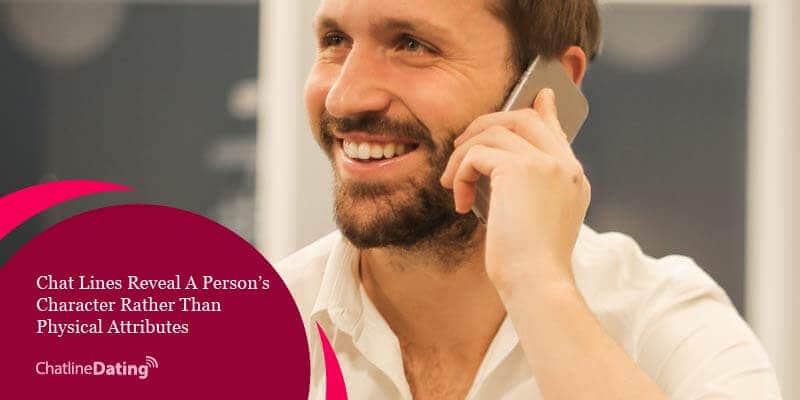 There are many reasons why singles want to meet other people. There are some who are trying to look for a person whom they can easily converse with while others want to meet other singles with whom they are compatible and comfortable with.
In chat lines, you can have a glimpse on what kind of personality a person has based on the flow of your conversation and the topics you explore. You will know the person based on the manner of speaking, interests and other characteristics that can easily become obvious as you chat over the phone.
Keep in mind that a lot of singles within the chat lines are looking for genuine friendships and connections with other singles. If you are going to search on that category, there is a good chance that you will meet someone whom you can have a meaningful conversation with.
You can start talking about your interests, hobbies, matters about relationships, fields of work, and anything else under the sun. Thus, you can start building real connections and solid acquaintances. You can start liking and admiring a person genuinely not because of the physical attributes but by making discoveries about the personality and character.
Promotes genuine social interaction
Chat lines promote genuine social interaction because it works through 100% call-in service. It is much like calling a friend in time of need. There is always somebody out there whom you can connect and chat with every time you need someone to cheer you up.
You don't have to wait for text replies and no need to check for various profiles. You can skip all that and get on to talking right away.
Minimizes the risks associated with online dating
Did you know that online web dating are being targeted by hackers and identity thieves? Conventional dating apps can seriously compromise your personal data, privacy, and reputation.
One reason is because you are required to share your sexual preferences and build up a profile. Another is; there are recorded circumstances wherein certain individuals capture and publish screenshots of various chat conversations from dating apps to embarrass a person, create an issue or to brag about the information.
Moreover, researchers also found out that online dating apps are associated with security issues thereby providing hackers opportunities to steal information that can be used for harassment, phishing, identity theft and extortion. And because dating apps reveal your location; this can put you at physical risks as well such as stalking.
You can definitely avoid all of these potential risks from chat lines because you are not required to reveal anything and the calls are unrecorded and confidential. Everything you said and did end as soon as you hung up.
Operated by Trusted and Credible Companies
Most chat lines are operated and maintained by highly credible companies that have been around the industry for several years. They follow strict standards in protecting their users and the community of members. They are dedicated in maintaining the exclusivity of their system to ensure that all members are genuine singles with real and sincere intentions when interacting with other users.
And because most chat line companies started out with top security features, the new ones have to follow the same standards and norms to become competitive in the market.
Flexible, Versatile and Unique Features
Different kinds of social interaction happen within the chat lines accounting to their versatility in connecting people. They are mainly designed to connect like-minded singles across different races, ethnicities, fields of interest, preferences and sexual orientation.
Different categories are available to suit individual needs. Some even offer highly advanced computerized matching to meet the criteria of its members.
Other amazing features include offline messaging to easily get in touch with your favorite chat mates and easy access from any phone. Such features are particularly useful for all types of social needs such as phone date, casual conversation, hookup, fling, phone sex, friendly talk and finding potential romance among many others.
So whether you are sure or unsure about what you are looking for, chat lines are the most flexible and versatile options that you can consider so you can spice up your social life. You won't find such features in conventional dating apps.
No time is wasted on being picky and judgmental
We all know that conventional dating apps put a considerable amount of pressure on uploaded pictures. Thus, you have to upload your best photo in order to attract other users and to easily score a date.
This feeds that unpleasant attitude of being judgmental, shallow and picky. Such attitude wastes a considerable amount of time. Imagine having to swipe here and there trying to find the hottest and prettiest face only to end up with nothing?
Let's face it; relationships are based on a trial and error process. You'll never know how long a relationship can last especially if it is merely based on shallow reasons.
So why would you waste a lot of time swiping pictures of strangers and pretty singles you don't even know when you can just readily talk to them instead? Why would you invest so much time reviewing profiles when things are bound to be uncertain? Thus, chat lines offer a more solid foundation for relationships to flourish because they are free from judgments and prejudice. And, you get to save a lot of precious time, too.
Safe and Instant Physical Satisfaction
Chat lines offer diverse features. So if you are looking for a way to satisfy your physical needs, there is a specific chat line designed for wild, dirty and erotic conversations.
You can simply dial a chat line number and get straight into the action. It's all about being creative and resourceful because it can happen in an instant – anytime you wish for it. That's safe and instant physical satisfaction.
This is something that a conventional dating app can't offer. Swiping here and there and browsing through profiles is far from getting instant satisfaction. Moreover, statistics show that about 10% of sex offenders are using conventional dating apps to meet new people and 25% of rapists make use of these apps to find victims.
On top of these terrifying figures, 16,000 abduction cases are also associated with dating apps. Why would you expose yourself to such danger when you can conveniently get all the satisfaction you need within the safety of your own home through the chat lines?
Most conventional dating apps are not used for their intended purposes
Conventional dating apps are sometimes used by people who are hungry for attention. They post attractive pictures, makeup lies to create an impressive profile, and make it all seem like a popularity contest.
There are some who make use of dating apps to gain more followers on their social media accounts. Thus, they are not really into establishing social connections but merely want to promote themselves as celebrities or influencers.
This is not the case with chat lines. When you dial a chat line number, you get exactly what you are looking for, and that is a real connection with other singles that are looking for the same things as you are.
You can call anytime and anywhere for different needs and you get the same quality services every time. Best of all, you are 101% sure that you would be chatting with real singles that are up and ready for any form of social interaction. Thus, you are guaranteed to have undivided attention and quality conversations.