Topics to Talk About on Chat Lines
Est. Reading Time: 17 Mins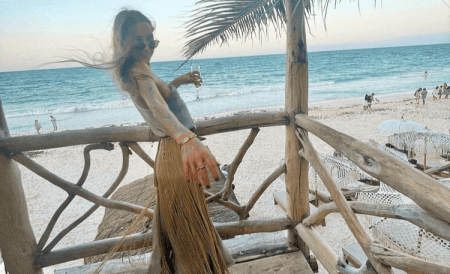 A good conversation always starts with an interesting topic. The same thing applies when calling the chat lines. If you want to achieve a fun and interactive conversation, you must have a list of good topics to discuss with your phone date. Be aware that talking to a stranger is completely different from talking to someone you're familiar with. You have to figure out a way to establish a connection that can set the pace and progress of your conversation.
Assuming that you're done with the usual introduction and you've somehow managed to warm up with a funny icebreaker or clever question, how can you sustain the momentum at this point? What good topics can you initiate to keep up with the excitement and prevent things from going downhill? The challenge lies in your ability to introduce fascinating topics that can capture the interest of your chat partner.
With these in mind, what can you possibly talk about over the phone to make your chat line experience substantial and memorable? How can you set things into motion during a phone date? Let's check out these fun topics that you can talk about on the chat lines.
Current Events
Everyone can relate to the current events, whether it's about the Covid pandemic, the latest social media rage, or the hottest trends online. Talking about the current events can also give rise to other related topics, such as what's going on around the world, the real score in the entertainment and sports industry, hot newsmakers, and things that are presently dominating the social scene.
More importantly, talking about the current events would also make it easier for you to discover each other's inclination for various things. This is a smart way to figure out how compatible you are with certain aspects.
Different Cultures and Worldwide Traditions
The chat lines feature hundreds to thousands of callers of different races, ethnicities, and nationalities. This is one of the things that makes phone dating unique and exciting. You can connect and chat with various singles that have customs and traditions which are different from your own.
Just the same, you may also look for fellow callers that share your ethnicity. Whether you're black, white, mixed, Asian, or Latino, one of the topics you can explore on the chat lines are your cultures, traditions, and native practices.
Food and Travel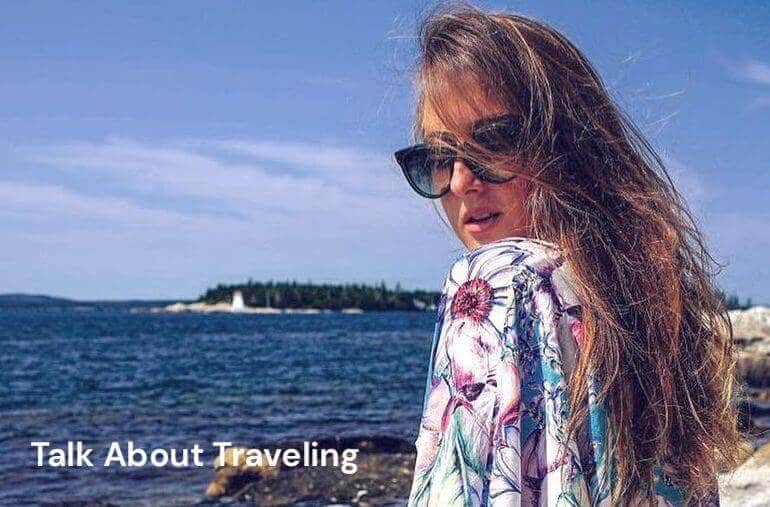 Food and travel are both wholesome topics that you can talk about over the phone. You can discuss the world-famous landmarks that fascinate you, the countries that you're planning to explore, and famous mouth-watering cuisines that you'd love to try.
Talking about food is also a fun way to discover the must-try restaurants in your area or elsewhere while talking about your travel goals can give you ideas for your next getaway. For most people, food, and travel go hand-in-hand with a complete experience when exploring a new place.
Fitness Regimens and Work-Out Routines
A lot of people nowadays are conscious about their body size, weight, and diet. This makes fitness regimens and workout routines interesting topics to discuss, especially if you're a health enthusiast yourself. Wouldn't it be fun to share ideas and helpful information about workouts, diet fads, and exercise?
If you have something to share on what works and what doesn't work in health and fitness, you can transform a casual phone conversation into an informative chat session. That would count as a meaningful and worthwhile chat line experience.
Perspectives About Love, Life, and Relationships
Do you have something to share about love, life, and relationships? Don't feel awkward about discussing them with your chat partner. It's perfectly acceptable to get on a serious note and talk about your perspectives in life, as long as you're not crossing the line.
Many chat line users call the chat lines to find someone who shares their views and insights about love and relationships. As long as you're not invading your chat partner's boundaries or asking questions that are too personal, it's nice to have a little heart-to-heart talk with someone over the phone.
Movies and Books
If you prefer casual conversations that aren't too deep and personal, you can talk about movies, TV shows, and books with your chat partner. Such topics can keep you from getting too chummy and intimate with your phone date, especially if you're not into flirting or if you prefer not to talk about your personal life. It can also keep the conversation informal, suitable for those who simply want to enjoy a friendly chat.
You can share about each other's top favorite TV series, most unforgettable lines and scenes from a movie, and best-loved novels. Since most books and movies are reflections of the real-life, you get to learn about each others' points of view and opinions about many things as you go along.
Bucket List
What's in your bucket list? These are some of the things that you can share with your chat partner. You can talk about the things that you want to do, countries that you want to visit, foods that you want to try, and skills that you want to learn, among many others.
Since you're talking to someone who doesn't know you personally, you can spill your desire to experience risky adventures, exotic places, and adrenaline-rushing stunts without feeling reluctant or intimidated. After all, it would be interesting to hear what a stranger thinks about the things that you want to accomplish and experience in this lifetime.
Personal Experiences During the Lockdown
We all have humbling stories and eye-opening experiences during the past year's lockdown due to the Covid-19 pandemic. From all sorts of quarantine stories, canceled plans, all the way to overwhelming anxiousness over the situation, each one of us definitely has something to share in one way or another.
The lockdown period may be an odd topic to discuss on the chat lines, but there is always a silver lining in every story. After all, we have witnessed and experienced its tremendous impact in our lives. It would be compelling to look back at the events that took place during this time and talk about how people managed to cope up with the sudden changes or how we all survived in our own ways.
Hobbies and Personal Interests
If you want to know more about your phone date, you can talk about each other's hobbies and personal interests. This is the best way to figure out your level of compatibility, particularly if you're aiming for friendship or romance.
Knowing how compatible you are in terms of your interests and dating goals would make it easier for you to determine if you're talking to someone who can satisfy your personal needs.
Some of the things you can discuss are; how you spend your weekends and holidays, what you do during your spare time, the types of activities you enjoy, and what you consider worth your time and energy.
Random Facts About Each Other
If your goal is to get up-close and personal with your chat partner, you can exchange random facts about each other. The amount of information you can disclose depends entirely on how comfortable you are with each other, which means that you are free to maintain certain boundaries if you prefer to.
Remember that engaging in private conversations in the chat lines does not require you to reveal your identity. Therefore, you can be selective with the random facts that you'll share.
For example, you can share five things that describe you physically (height, skin color, hair shade, body built, and eye color) and five things that describe your personality (talents, skills, qualities that turn you on, qualities that turn you off, and nature of work). You can also come up with fun and creative categories such as things you'll never do, clothes you'll never wear, pet peeves, celebrity crushes, and your dream date.
Bedroom Fantasies
The chat lines support different types of conversations and are not limited to casual and wholesome topics. This means that you can indulge in adult interactions and share your most intimate bedroom fantasies with your phone date, just as long as your chat partner is agreeable to it.
Many chat line callers talk about anything under the sun without inhibitions, just as long as they feel comfortable about it. So if you're in the mood for something steamy, you can introduce bolder and more daring topics during your private phone chat to see how far your conversation would go. Indulging on some naughty chat line adventure offers new experiences that can add thrill to a rather ordinary phone date.
Foolproof Recipes, Practical Tips, and Life-Changing Hacks
If you're a domesticated type of person who knows many household hacks, impressive recipes, and practical home tips, you can share such informative topics with your chat partner. It would be amusing to hear what other people have to say about your useful knowledge.
Mature individuals would find these topics relatable since we can all benefit from life-changing hacks that can influence how we do things at home. Whether it's about cooking, baking, cleaning, and finding practical solutions to common household problems, it would be fun to discover various tips and tricks that can make everyday living easier and much simpler for us.
Best Dating Advice
Hearing a stranger's opinion about dating can be eye-opening. Often, the things that we believe in aren't exactly what they seem; and we need other people's advice for us to arrive at certain realizations. If you're having trouble with your dating life, you can seek some advice from your chat partner.
Hearing what other people have to say can help you come to terms with your own feelings, and enable you to find solutions to your dating problems. Sometimes, the best dating advice can come from complete strangers, since they don't have biased opinions, preconceived notions, and prejudice over the situation.
Final thoughts
You don't have to be an excellent conversationalist to achieve an amazing chat line experience. As long as you know a handful of interesting topics to keep the conversation rolling and have the ability to empathize with your chat partner, you can expect to have wonderful phone dates every time you call the chat lines.