What Is a Burner Phone?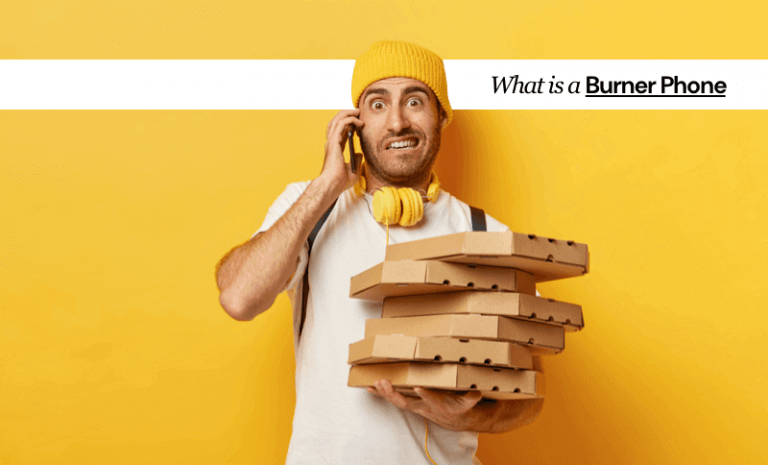 You've seen them in movies and various television hit series. A guy uses a phone and disposes it immediately in the trash after making an anonymous call or a warning call. The intention can be quite shady, as demonstrated by the characters.
However, if you look closely, these types of disposable phones can serve various practical purposes even to the most ordinary people. Let's find out more about this type of handy phone that this modern generation refers to as a "burner phone".
What a Burner Phone Is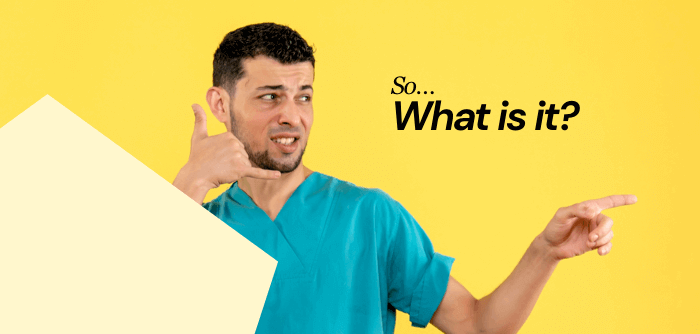 A burner phone is a disposable and prepaid mobile phone unit that offers security and anonymity to the person who's calling from it. It can either be a mobile device or an app that allows users to acquire a temporary, unclassified, and unidentifiable phone number.
This implies that there is no way to trace a person who is using it or calling from it. Given its reputation, burner phones are often associated with notorious activities and underground missions.
Types of Burner Phones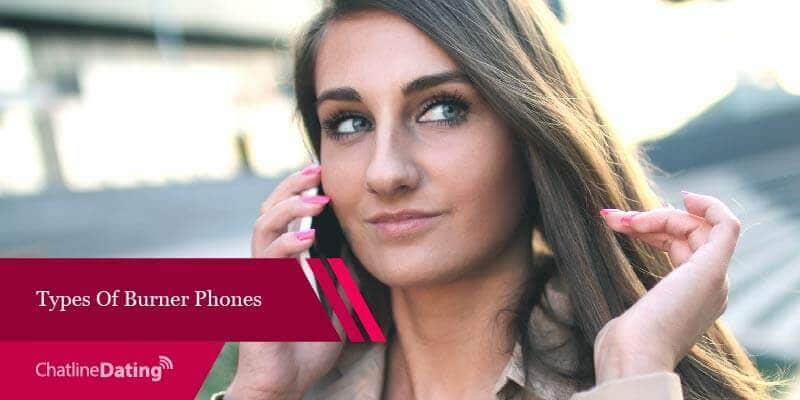 Burner phones can keep the caller's privacy intact at an affordable price. They don't require a contract, and people only use cash to pay for them. There are two major types of burner phones;
1. An Actual Burner Phone Unit or Stand-Alone Phone.
A burner phone can be a stand-alone phone that functions as a basic mobile phone. You can buy a packaged unit that consists of a handset and a prepaid card. Using an actual phone burner unit allows you to get rid of the hassle of dealing with a phone billing statement while protecting your identity.
The main point of using this type of device is to avoid leaving traces of your call history and phone activity.
Examples of stand-alone burner phones are Alcatel A206 by TracFone, LG 306G by TracFone, and Samsung S336C by Total Wireless. The models vary between standard flip-type phones, old model cellular phones, and touch screen phones.
2. Burner Phone Apps.
Burner apps like Hushed and Burner are more convenient, especially for those who want to have frequent access to an anonymous phone line. These apps would allow you to enjoy the benefits of a temporary, disposable, and untraceable phone number without having to buy one.
All you have to do is to download the app on your smartphone, and it's good to go. Wouldn't it be quite intriguing to call anyone using your phone without worrying about being tracked down?
Burner phone apps can be practical and sensible for a lot of reasons. Perhaps you want to make a test call, promote a product, do a telemarketing call, or confirm a person's identity. You can execute all these things anonymously and in full privacy by installing a burner phone app.
Examples of burner phone apps are Hushed, Burner, CoverMe, Flyp, and Sideline. These apps charge their users on a per month basis.
How Does a Burner Phone Work?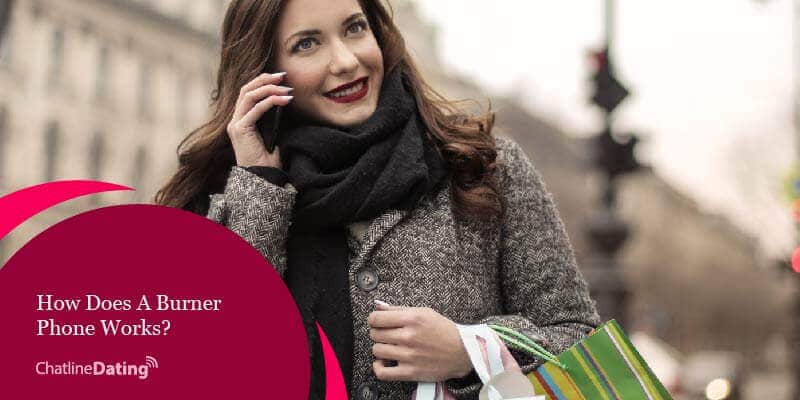 A burner phone is a prepaid mobile phone unit that is meant for temporary or short-term use. It is usually disposable and smaller in size, making it easier to get rid of when things get risky. The question is, how does it work?
There are two important things to remember. First, it depends on how you intend to use it; and second, burner phone carriers have no idea who is using their phone or app. As for those who have a means of finding out, there is no way of publicly disclosing the call log by means of a caller ID. In this case, your identity as a burner phone user remains entirely off the grid.
This simply implies that how a burner phone works depends entirely on how a user is tracked – which, technically, is not identifiable at all.
Therefore, if your main goal is ultimate privacy for your phone call, make sure to go into the specific details of the Terms of Service of the app or burner phone carrier you're using. This will enable you to understand the limitations of their security and the extent to which you can protect your identity.
A burner phone works just like a typical phone. However, most models resemble the look of "old school" flip phones that you can slam shut after making a call. They are typically sleek, lightweight, and offer limited features than a modern smartphone.
When you buy a burner phone, you have the option to pick a multiple per-minute call plan or prepaid call cards that offer a specific number of texts and call minutes that last within a certain period of time.
Burner phones work on almost every network carrier by default. However, no contract binds you into keeping the unit. If you have no intention of keeping a personal phone on a long-term basis, a burner phone is the cheapest mobile phone that you can rightfully own for a specific timeframe.
What happens when you run out of minutes for call time? You have the option to add more call time minutes to your burner phone by purchasing a prepaid card. Just load the prepaid card number in your burner phone to continue using it. Otherwise, you may simply get rid of the burner phone along with its disposable number and get a new one.
What Makes a Burner Phone Useful?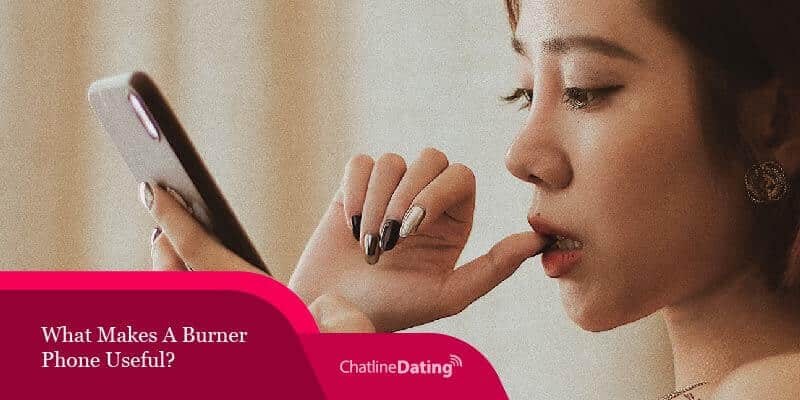 Perhaps you're wondering how you can potentially use a burner phone. You need to understand that burner phones are useful even to ordinary people who don't want to compromise their personal phone numbers.
The use of a burner phone is not necessarily limited to those who are working on dangerous cases or engaging in risky business.
In fact, many people use them for a variety of purposes, especially the ones that require the use of temporary and disposable phone numbers. Here are the most common uses of a burner phone for your reference;
1. Travel Purposes.
When you're traveling to another city or an unfamiliar place, it's important to have a phone in case of an emergency. However, we know for a fact that roaming and data charges can easily shoot up and give you a "bill shock" when you're using them in a foreign country.
To avoid having to deal with this problem, getting a burner phone is a practical solution. In this way, you'll only pay for what you'll consume while you're on your trip; and you can skip the hassle of buying and registering a SIM card, which you intend to use only on a short-term basis.
2. Telemarketing and Phone Surveys.
If you're starting up a small business, promotional and telemarketing campaigns can be costly. However, burner phones can offer you a cost-effective solution that can help you keep tabs on your telemarketing costs, especially if you're merely doing a blind marketing survey, target market experiment, or report on consumer responses.
Additionally, having a disposable phone number can spare you from using your personal number for business purposes. Moreover, you can execute a telemarketing drive without compromising your identity in the process.
3. Temporary Phone.
Some people are not too keen on the idea of bringing their expensive smartphones when they are mountain climbing, trekking, and island hopping. The possibility of accidentally dropping or losing your precious hard-earned gadget while engaging in strenuous activities can be too much to handle. However, it's still important to carry a phone in case something unexpected happens.
In such situations, you can just leave your expensive smartphone at home and use a burner phone unit instead. By doing so, you can fully enjoy your activities without worrying about damaging your phone as you move around. Even it falls down from a cliff or get caught in a ravine, there's nothing much to lose that can hurt your feelings or dent your bank account.
4. Online Dating.
If you happen to be someone who enjoys swapping numbers with people you meet online, you can spare your personal number and maintain your boundaries by giving a burner phone number instead. Whether you're talking to a potential fling or someone you're seriously interested in, you can use a burner phone to call and send text messages. However, using instant messaging apps like WhatsApp may not be feasible.
Still, if you feel uneasy about giving away your personal phone number to someone you just met, using a burner phone number is essentially a wise choice to consider if you want to keep in touch. In this way, you don't have to worry even if you're dealing with a stalker, hacker, or someone who is not worthy of your trust.
5. For Anonymous Phone Calls.
There are countless reasons why people want to make anonymous calls. Some are attempting to catch a cheating partner or spouse. Some want to validate their suspicions about a person, while others simply want to talk to someone they have a crush on without revealing who they are.
Apparently, using a burner phone to make an anonymous call conceals the caller's identity and ensures that the call would remain untraceable. This can spare you from having to deal with disappointment, humiliation, and rejection. Furthermore, it is an essential device that can be useful in delivering "mysterious" messages directly to a person.
6. Online Selling.
If you're running an online business and want to stay in touch with your customers without using your personal phone number, a burner phone is an excellent choice. Drawing a line between your personal life and online business venture is vital in maintaining a good work-life balance, especially if you're dealing with clients from different time zones.
Here's an example for online sellers and web entrepreneurs; burner phones are useful tools if you want to set-up auto-reply bots. This feature is particularly important for freelancers and business start-ups who want to launch automated messages to maintain their connection with their customers.
We can all agree that there are many risks associated with giving away your personal phone number to your online clients. This may put your business transactions at risk and disrupt other aspects of your personal life.
Moreover, it's a major inconvenience to have your personal messages intermingling with your online transactions. In this case, it's safer and more logical to use a burner phone if you are into an online selling venture.
Things to Understand About a Burner Phone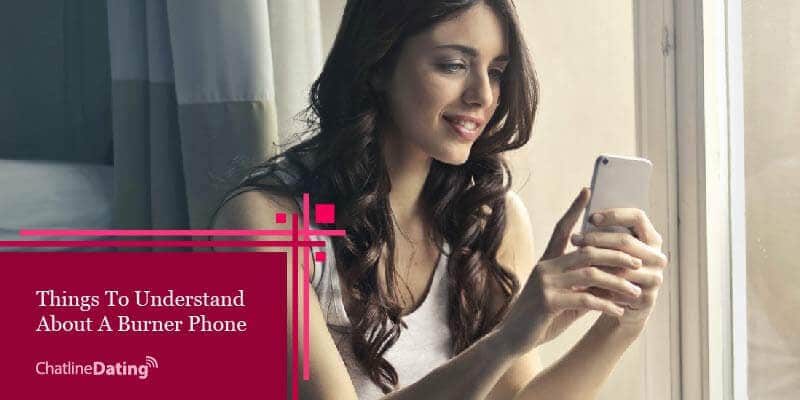 Anyone can benefit from a burner phone – one way or another, especially those who intend to keep their privacy. However, there are a few disadvantages that you need to be aware of. Here are some of them;
1. The Prepaid Minutes Can Expire.
If you don't use the prepaid minutes in your burner phone, they can expire within a specific timeframe, which is wasteful to some extent for anyone who doesn't make frequent calls. This means that these precious minutes can easily go to waste unless you use them, and there's no way you can retrieve them once they expire. The good thing is that you can buy additional minutes through a prepaid card at an affordable price.
2. Limited Features.
Burner phone units generally don't have internet and Wi-Fi connectivity. This means that you cannot use them for browsing online, sending Tweets, updating your Facebook status, or upload Instagram photos. Most units don't even have a camera, which means that you cannot create an endless string of selfies for your online accounts.
3. Phone Numbers Are Disposable.
There is no way you can maintain your burner phone number since they are meant for temporary or short-term use only. The fact that burner phones are disposable implies that you have to get rid of them after fully serving their purpose. Given this limitation, it's important to carefully assess how you intend to use a burner phone for your personal, business, or "confidential" transactions.
4. Less Credible.
This is perhaps the most obvious disadvantage of using a burner phone for your personal and business dealings. It makes you less credible since you are using a temporary and disposable phone number. This might even trigger suspicions from other people. In this case, it is crucial to be very selective as to "when", "where", and "how" to use a burner phone to avoid compromising your credibility and authenticity as a person.
On a Final Note
Every good thing has its own set of advantages and disadvantages. The trick is in knowing how to use them responsibly. Therefore, there is nothing wrong with using a burner phone or having a temporary number, especially if you need a practical safety net in case of an emergency. Use it or lose it, a burner phone doesn't hold any information about yourself, making it suitable for various circumstances.